Fisherman's Wharf, San Francisco, CA
August, 2008.
I am just trying to get done with the picture so I can return to my car, which was parked in a no parking zone.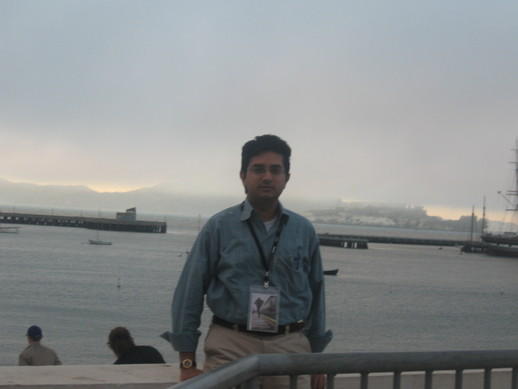 Aboard The Flagship of Texas Cruise, Austin, TX
July, 2008.
Me and my dad at a Pakistani wedding ceremony (aka Valima).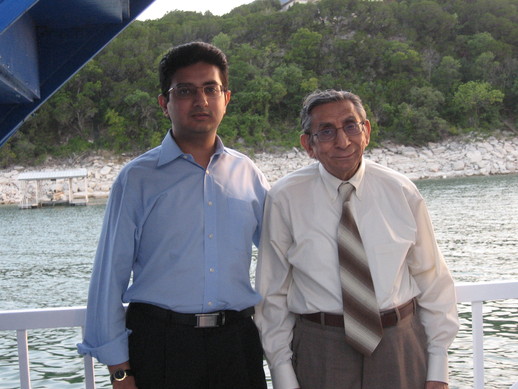 Mount Bonnel, Austin, TX
May, 2007
Me and my mamun (maternal uncle).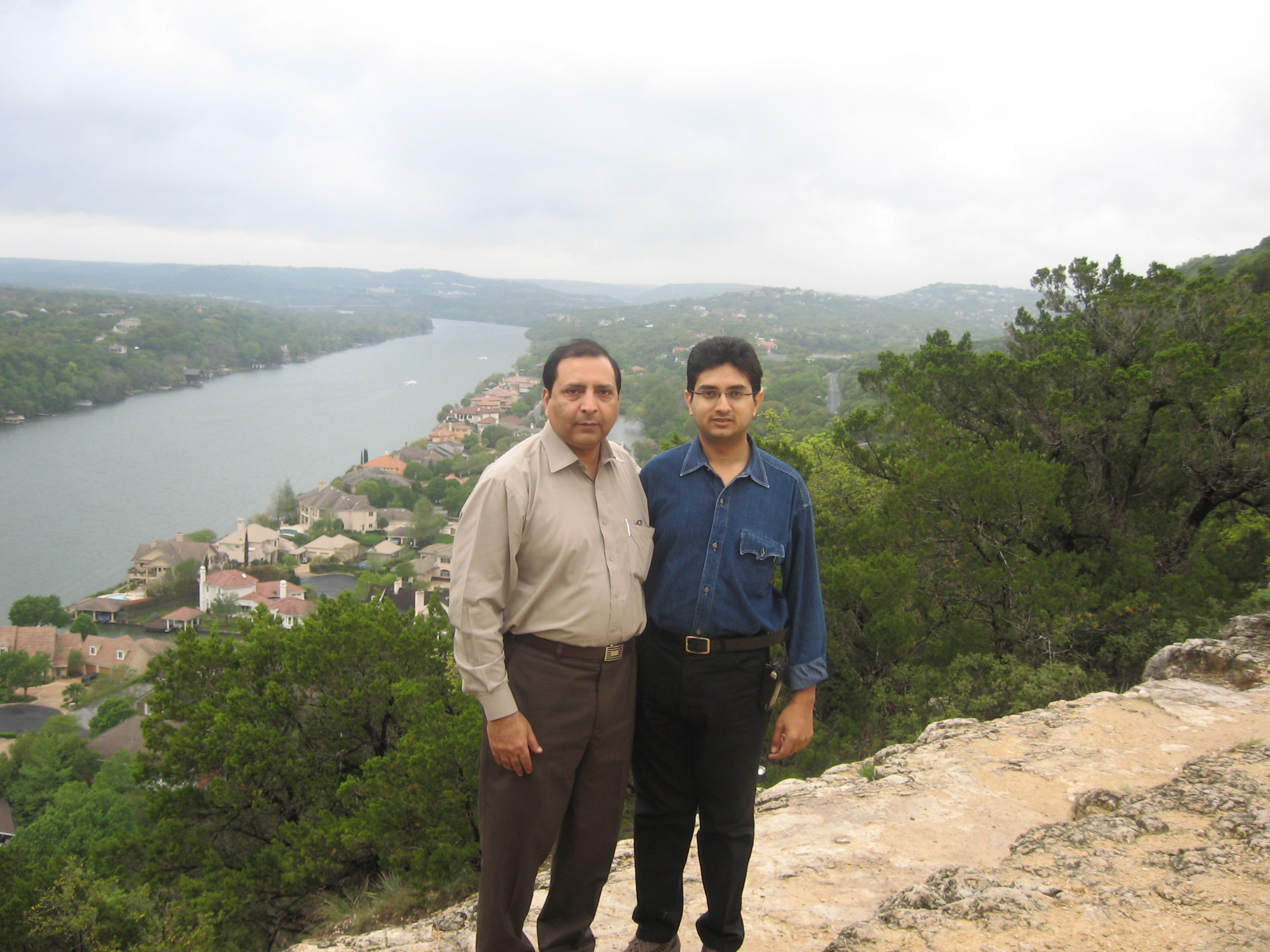 Talimena, OK
Spring Break, 2007
Wading through the deep stream!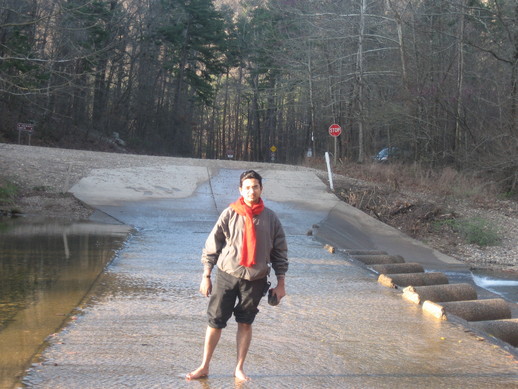 HPCA Banquet, Austin, TX
February, 2006
Computer Architecture students and faculty surround the poor bull which was pretending to be Bevo (UT's Mascot).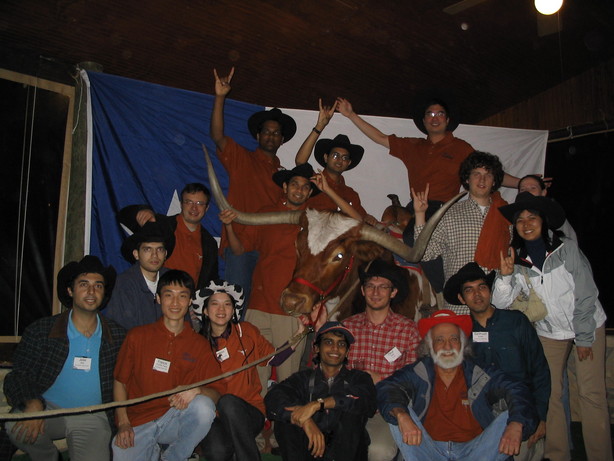 Palo Duro
This was end of our 3-mile hike. Now it was time to go back.